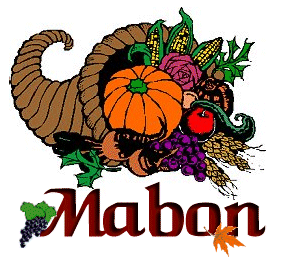 HERBAL PROSPERITY SPELL

Cast a magic Circle or get into a magic space. Bring with you the following:



MABON OIL
1 GOLD OR YELLOW CANDLE
1 BLACK CANDLE
2 TBS. EACH: YARROW , ROSEMARY, MARIGOLD
1 CLEAR QUARTZ CRYSTAL
1 CITRINE
1 THURIBLE
MABON INCENSE
1 INSTANT LIGHT CHARCOAL`
1 FOUR - INCH SQUARE OF PAPER
1 FOUR - INCH SQUARE OF YELLLOW FABRIC,
OR MAGIC BAG
GOLD OR YELLOW CORD






In a circle, anoit the candles with the Mabon oil. Hold the gold candle and charge it with words to bring prosperity. So mote it be. Charge the black candle to draw you all that is safe, correct, and granted by the Gods and Goddesses.

Place the candles in the holers and as you light them say: This flame is the light of the God Mabon and the Mother Goddess Modron. Light the charcoal. Put a pinch of Prosperity Incense on it.

Take the paper and write your spell, what ever it may be, what ever you may want. Repeat this outloud, speaking to Mabon and Modron. Thank them for the bounty they have given you in the past. Think of the Wheel of the Year that has come before, and be truly thankful for all you have been granted.

Smudge the spell in the smoke of the incense by passing thepaper through the rising smoke. Roll the spell and tie with some yellow thread or cord and set it aside. Place the fabric square or magic bag in front of you with some gold cord to tie it. Pick up your dried herbs and stone one by one. Hold them in your hands. Lift your hands and show them to the God and Goddess. Visualize htlight of the God and Goddess striking the object. Place the herbs and stone in the mag, tie , and set aside.

Snuff out your candles or let them burn. You may want to relight them at a time when you want to again cast the spell. Carry the spell and magick bag with you.